Project Background
The Ulster County Department of Planning is finalizing construction plans and acquiring permanent easements needed for the Kingston Rail Trail ("KRT") Project, a federally-funded transportation project to construct a non-motorized, shared-use path between the City of Kingston and the existing O&W Rail Trail in Hurley (also known as the Hurley Rail Trail or D&H Canal Heritage Corridor).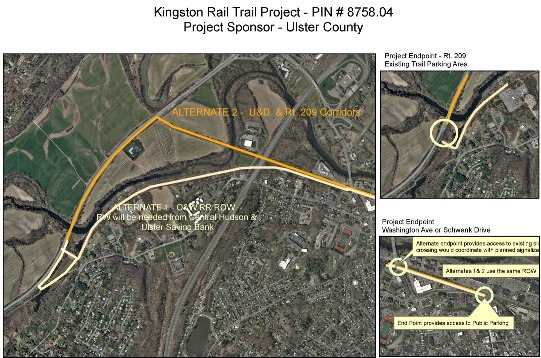 The approximately 1.8-mile, paved trail will be located in the Town of Hurley, Town of Ulster, and the City of Kingston and will link the City of Kingston to the O&W Rail Trail, which currently extends approximately fourteen miles from the Town of Hurley southwest through the Town of Marbletown and into the Town of Rochester.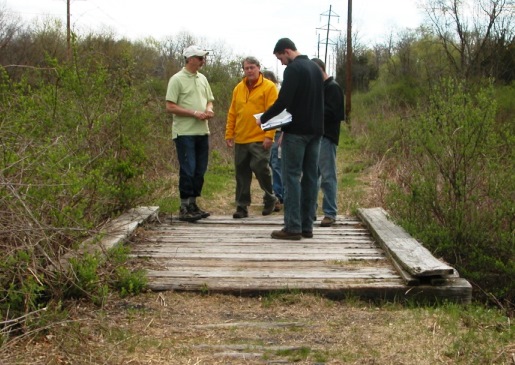 Engineering consultants conduct a site visit with U.C. Planning staff and Community Advisory Committee in May 2015
The KRT has received design approval from the New York State Department of Transportation and is preparing final plans to go to bid. Concurrently, the County is also working to acquire one remaining permanent easements needed for the project. Construction is scheduled to start in 2021.
Final Record for Ulster County Legislature Public Hearing Pursuant to Eminent Doman Procedure Law for PIN 8758.04 - Kingston Rail Trail 12/11/18:
Past Presentation
For additional information on the project, please contact Chris White, Deputy Director of Planning at (845) 340-3338.